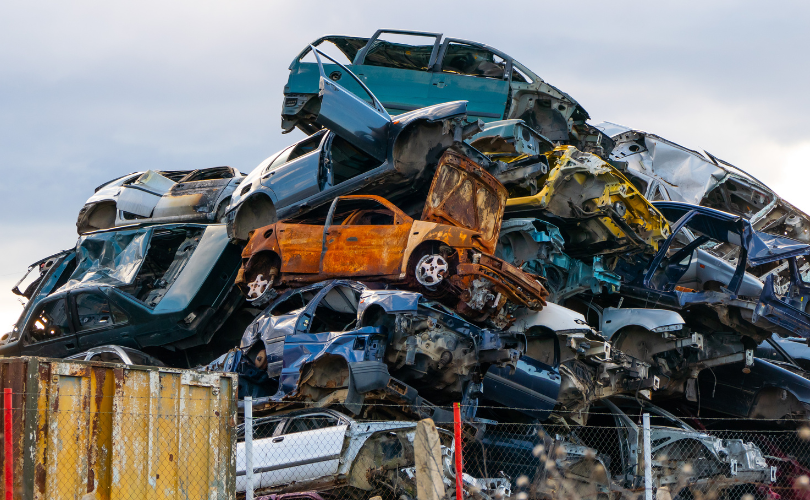 Scrap Your Car with CarScraps
Car collections safety measures are followed during Covid-19 restrictions
We are successfully able to collect scrap cars in all areas across Delhi despite Covid-19 restrictions. Selling a scrap car is easy now! CarScraps is one of the largest scrap car recycling companies in Delhi NCR! We take the hassle out by finding you the best scrap car prices – whether your scrap car is ready to be broken for parts, or recycled. It's simple to get the maximum scrap price for your car from CarScraps. Just contact us and you'll instantly get to know how much your scrap car is worth. No matter where you are in Delhi, selling your scrap car with CarScraps is done and dusted in just 3 easy steps:
Get an instant quote
Opt for free car pick-up, or drop your car
Get on the spot payment for your car
It's as easy as that! There's no requirement for an appointment to value your car. We always want to save your time and efforts. Additionally, our customer services team is on hand 24/7 to assist you with any queries along the way. Scrap your car for the best price If your car has come to the end of the road and is ready to be recycled, we'll buy your car for scrap. When you choose to scrap your car with CarScraps, it'll be recycled in line following the law at our authorized scrap car recycling center. When your car is recycled, you'll get a Certificate of Destruction as proof that your car has been scrapped responsibly. Scrap Car and Metal: Order scrap removal from us!
How to hand over Scrap Car?
Call us, tell us what work is required besides the purchase. If you need dismantling of metal structures and complete cleaning of the territory, then our specialist will first come to assess the scope of work. If necessary, we will make an estimate. After all the details have been agreed, a contract and an estimate are signed, advance payment is made, the workers proceed to dismantle. In the process of dismantling, the metal is cut, sorted according to materials for which a different acceptance price is set. Strict weight records are kept. After the completion of dismantling, the initial estimate is adjusted taking into account the cost of receiving scrap metal. The greater the weight of the scrap for buying, the more profitable is price for you.
Scrap Car FREE Pick-up Procedure
We accept an application for pick-up, discuss the terms of pickup scrap pick-up by phone.
Our specialists go to the place of reception to bring the metal to our point of purchase.
We carry out the necessary work (loading, cutting, dismantling) and carry out the export.
We weigh the scrap and pay on the spot.
If necessary, we issue documents for admission – delivery.
SCRAP MY CAR NOW!